Bashundhara LP Gas Limited
Bashundhara LP Gas Limited (BLPGL) serving the nation with LP Gas since 1999. The company is a business-wing of Bashundhara Group, Bangladesh's one of the leading conglomerates. Bashundhara LP Gas Ltd involved in importing, bottling and marketing of Liquefied Petroleum Gas (or LP Gas). It has country's widest LPG distribution network.
BLPGL has set up South East Asia's second largest LPG filing plant which is located in Keraniganj, Dhaka. Bashundhara LP Gas Limited has LP Gas plant in Mongla Port Industrial Area which can refill up-to 2,000 cylinders per hour; and has two satellite plants in Chittagong and Bogra. The company generally supplies different size of LPG cylinders such as - 12 Kg, 30Kg & 45 Kg capacity.
Contact Info: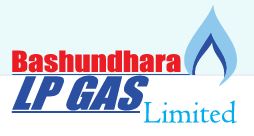 Corporate Office:
Bashundhara Industrial Head Quarters 2,
Plot#56/A, Block#C, 2nd Avenue,
Bashundhara R/A, Dhaka-1229
Phone: +880 2 8431256-8, 01938873244, 01938878795, 01975559914, 01938878713
Call for Order: 01991197804
Email: info@bg.com.bd
Factory of Bashundhara LP Gas Limited:
Mongla Port Industrial Area, Mongla, Bagerhat, Bangladesh
Phone: 04662-75377, 75134-5
Email: factory.blpgl@bg.com.bd
Website: www.bashundharalpgas.com
Facebook Page: www.facebook.com/blpgl
Published Date: 18/10/2020
Related Sites: