Bangladesh's Capital City, Dhaka based online Grocery Shop GhoreBazar.com was founded in 2018 which effectuates customers' daily grocery demand. After an order from Ghore Bazar, the online grocery store, commits to deliver the same within 90* minutes at customer's doorstep currently in Dhaka Metropolitan Area. There are only three steps to get the grocery products: 1. Place order 2. Pay with cash or card or internet banking/mobile banking, and 3. Receive order at your doorstep.
The Grocery shop stocks products under following categories - Baby Care, Kitchen & Cooking, Fruits & Vegetables, Drinks & Beverage, Home Care & Cleaning, Beauty & Body Care, Health & Adult Care, Milk & Dairy, Snacks & Spread, Office & Schooling, Home & Kitchen Appliance, Pet Care, Automotive Essentials, Exclusive Collection, Covid-19 Safety Essentials Products, and more.
Mr. Md. Monirul Islam is the CEO of GhoreBazar. The e-Commerce site is a member of e-Commerce Association of Bangladesh (e-CAB).
Contact Info: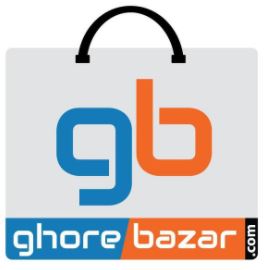 Ghorebazar.com:
137 Tejgaon Industrial Area, Tejgaon
Dhaka-1208, Bangladesh
Phone: (+88) 09611 84 84 84, +88 01999 848484
Email: support@ghorebazar.com
Website: www.ghorebazar.com
Facebook Page: www.facebook.com/ghorebazar/
Published Date: 23/11/2020
Related Sites: