NRBXpress Limited is a courier service provider from Dhaka, Bangladesh. The company promotes its business through the ecommerce website NRBXpress.com which practices and promotes green delivery system of products and parcels. The courier company providing Retail Service, Enterprise Service, Time Definite Delivery, and Flexible Delivery of Health Care Products, Commercial & Industrial Products and Equipments, Food & Grocery Items, Retail Products, Documents, and Ecommerce Product. NRBXpress.com claims as the first green courier company in the country. Its Head Office is situated at Software Technology Park (STP), Janata Tower, Kawran Bazar Road, Dhaka.
NRBXpress is an initiative of Mr. M E Chowdhury Shamim and Mrs. Dilara Afroz Khan, CEO & Director of the company. It has the facilities of product order tracking system, real-time tracking & confirmations, price reviewing, and flexible scheduling.
NRBXpress.com works in following ways - Request a delivery to NRBXpress both for local and international region> Pricing and estimated delivery time negotiation> Courier arrives for pickup of products or parcel> Delivered and Confirmed.
NRBXpress.com started its formal journey in June 2017. As on 15 September 2020, NRBXpress Limited has branches in Dhaka region's following areas - Farmgate, Uttara, Tikatuli, Banani, and Badda.
Contact Info: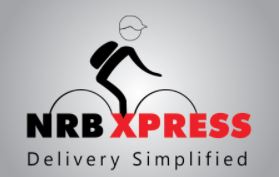 Head Office:
NRBXpress Limited
Level 11, Janata Tower,
Software Technology Park (STP)
Dhaka-1215, Bangladesh
Email: info@nrbxpress.com
Call: +88-02-44810022, +88-02-44810021, +88-01883999597 +88-01730000605
Website: www.nrbxpress.com
Facebook Page: www.facebook.com/nrbxpress
Published Date: 16/09/2020
Related Sites: