Olwel.com is providing healthcare services in Bangladesh. Just call at the number 09666 766 000, and doctor will arrive at patient's doorstep. Olwel is Finland based startup offering healthcare facilities in Bangladesh. It is owned by Olwel BD Ltd. Since 2017, the Olwel Bangladesh Limited has been providing healthcare services in Bangladesh. Mr. Mojahedul Haque Abul Hasnat is the Chairman of Olwel - Feel Well. Presently, Olwel.com's doorstep healthcare services limited only for Dhaka City which is gradually expanding.
Olwel - Feel Well's recruited (after an interviewed by senior doctors panel) doctors holds MBBS degree and verified BMDC registration, and have 2 year plus experience as a doctor after internship. Anyone can obtain healthcare service from Olwel.com just calling hotline number (09666 766 000) or through App, can download from Google Play Store (named Olwel by Olwel Oy Ltd). For each medical consultation it charges of Tk 600* which is collected by doctor after the end of the visit.
Olwel's services include - Home Visit Doctor, Essential Tests, Medicine Delivery, and Emergency Ambulance Service.
Contact Info: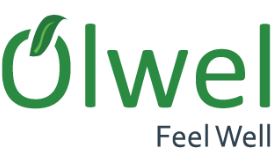 Olwel BD Ltd.
Olwel - Feel Well:
House 185, Lane 2, New DOHS, Mohakhali,
Dhaka - 1206, Bangladesh
Phone: 9887041
Email: contact@olwel.com
Website: www.olwel.com
Website (English): www.olwel.com/en/
Facebook Page: www.facebook.com/olwel.feelwell
Published Date: 21/05/2020
Related Sites: