Pakiza Group was established in 1982. The group is widely known with the brand name "Pakiza". It is a fabric-manufacturer company from Dhaka, Bangladesh. Since its start, the group has been contributing is the Textile Sector of Bangladesh through Cotton Spinning, Spinning, Garden Textile, Weaving, Dyeing and Printing. It produces and markets world-class textiles products. Pakiza Group's products type includes – Pakiza Sharees, Printed Fabrics, Pakiza Lungees, Bed sheets, Shirting and Suiting. Its products are now popular to millions of people at home and abroad.
Factories and associates under Pakiza Group:
• Pakiza Cotton Spinning Mills
• Pakiza Dyeing & Printing Ind. (Pvt) Ltd.
• Pakiza Garden Textiles (Pvt) Ltd.
• Pakiza Spinning Mills
• Pakiza Textile Ltd.
• Pakiza Knit Composite Ltd.
• Mom Tex Ltd.
• Pakiza Sharee Collection
• Pakiza Fabrics Collection
• Pakiza Home Collection
• Pakiza Lungi Collection
• Fashion Art Ltd.
Contact Info: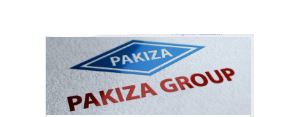 Pakiza Group:
House # 97, Road 11/A,
Dhanmondi R/A, Dhaka 1209, Bangladesh
Telephone: +123-1234-5678
Fax: +458-4578
Others: +301 - 0125 - 01258
E-mail: info@pakizagroup.com
Facebook Page: www.facebook.com/PakizaGroup
Published Date: 05/08/2014
Related Sites: