Rongdhanu Group covers businesses of agriculture, real estate, food and beverages, and grocery in Bangladesh. The Group promotes by the superintendency of Alhaj Rafiqul Islam, Chairman of Rongdhanu Group; Head Office at Main Avenue, Bashundhara R/A, Dhaka.
Sister Concerns of Rongdhanu Group:
* Rongdhanu Agro & Beverage Limited - established in 2013 covering business of fish culturing, dairy farms, animal reproduction and agri business.
* Rongdhanu Builders Private Limited - established in 2008 involved in real estate business.
* Mehedi Mart - established in 2002 as a grocery shopping center in Bashundhara Residential Area, Dhaka.
* Mehedi Food Court - fast food chain outlet in Bashundhara, Dhaka.
* Arabika - food & coffee shop at House-77, Road-3/4, Block-I, Bashundhara Residential Area, Dhaka.
* RG Lifestyle - Lifestyle outlet located Jamuna Future Park, Level 2, Shop 2B, North Court.
Contact Info: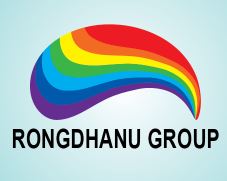 Rongdhanu Group:
Rongdhanu Business Point
Bashundhara Residential Area
12/D & 12/E, Block-A, Main Avenue
Dhaka-1229, Bangladesh
Phone: 02-8419645, +8801968337755, 01709 991700
Email: info@rongdhanugroup.com
Website: www.rongdhanugroup.com
Published Date: 03/09/2021
Related Sites: