Category: Telecom, Computer & Internet
SSL Wireless, elaborate as Software Shop Limited Wireless, is a well-known and leading Bangladeshi application service provider offering diversified products, services and solutions to financial companies, insurance companies and corporate businesses. SSL Wireless' products and services include - Banking & Financial Solutions, Enterprise Solutions, e-Consumer Solutions, Digital Marketing, Media Services, Travel Services, Operator Solutions, and Event Management Solutions.
Software Shop Limited Wireless was founded in 1999. It is a sister concern of Concorde Garments Group, Bangladesh. It gives emphasis to software development and telecommunication VAS business. SSL Wireless has developed popular products - SSLCOMMERZ, easy.com.bd, etunes.com.bd (protecting copyright issues of music industry), and Ngage 360. The company's 'SSLCOMMERZ' product is very popular in Bangladesh which is providing payment gateway solution to more than 1000 merchants. The company is an authorized distributor of Symantec Inc, USA. SSL Wireless' Chief Operating Officer (COO) is Mr. Ashish Chakraborty, and Chief Technical Officer (CTO) is Mr. Shahzada Redwan.
Contact Info: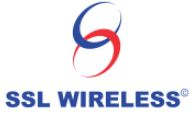 SSL Wireless (Software Shop Limited Wireless):
93 B New Eskaton Road,
Dhaka- 1000, Bangladesh
Email: query@sslwireless.com
Phone: +88 02 4 831 6969, +88 096 1222 6969, +88 096 1222 1000
FAX +880 2 913 2172
Skype: ssl.wireless
Facebook Page: www.facebook.com/SSLWirelessbangladesh
Published Date: 05/01/2020
[Copyright Notice: copying or reproduction of any content of www.bd-directory.com is strictly prohibited and constitutes an infringement of copyright law.]
Related Sites: