The Lawyers & Jurists - Law Firm in Dhaka, Bangladesh
'The Lawyers & Jurists' is a leading and reputed law firm in Dhaka, Bangladesh which provides legal services on diverse range of legal issues. Through more than sixty expert lawyers (comprises of Barristers, Advocates and Ex-judges); the law firm is providing a wide range of professional legal services (including Administrative Law, Constitutional Law, Banking Litigation, Criminal Prosecution and Defense, Company Matters, Commercial Litigation, Domestic and International Arbitration, Environmental Law, International Trade, Civil Litigation, and more ) to Financial Institutions, Nonbank Financial Institutions (NBFIs), Government Bodies, Private Organizations, Private Companies, Security Houses, and more.
Presently, 'The Lawyers & Jurists' is promoting by the headship of Barrister A. M. Masum (FCIArb), Advocate, Supreme Court of Bangladesh (Appellate Division). The Law Firm is a concern of 'The Lawyers & Jurists Foundation' (Reg No: S-11869). Anyone can take free consultation services of legal matters from the Law Firm by calling +8801712620018.
Contact Info: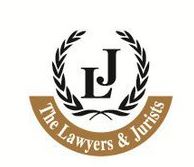 The Lawyers & Jurists:
Aligarh House (5th Floor), 146, Motijheel C/A,
Dhaka - 1000, Bangladesh
Email: admin@lawyersnjurists.com
Telephone +88029514207, +88029564398
Cell: +8801712620018
Website: www.lawyersnjurists.com
Facebook Page: www.facebook.com/Lawyersandjurists
Published Date: 03/11/2021
Related Sites: