United Commercial Bank Limited (UCBL)
United Commercial Bank Limited (UCBL) was established in 1983 as a private commercial bank in Bangladesh. The bank is mostly recognized and well-known with the acronym 'UCB'. United Commercial Bank (UCB) was founded by Akhtaruzzaman Chowdhury Babu (May 1, 1945 - Nov 4, 2012), a prominent politician born in Anwara, Chattogram; affixed with Bangladesh Awami League; former Member of Parliament (MP) of Chattogram-12. United Commercial Bank (UCB) enlisted in Dhaka Stock Exchange (DSC) on 30 November 1986 and Chittagong Stock Exchange (CSE) on 15 November 1995.
Presently, UCB is recognized as one of the largest first generation private sector commercial banks in Bangladesh. It offers following banking products - Retail Banking, Corporate Banking, SME Banking, NRB Banking, Agent Banking, Off-shore Banking, Imperial (Priority Banking Services), Digital Banking Services (Unet - Internet Banking, UCash - Mobile Financial Services, Upay - Digital Wallet combined with different Financial Services, Cards - Debit Cards, Credit Cards), etc. Recently, the bank launched Islamic Banking in the name of 'UCB TAQWA'.
Currently, United Commercial Bank (UCB) has 204 branches in Bangladesh. At present, Mrs. Rukhmila Zaman is the Chairman, and Mr. Mohammed Shawkat Jamil is the CEO & Managing Director of United Commercial Bank Limited. UCB's Head Office is situated at Road No - 34, Gulshan Avenue, Dhaka, Bangladesh.
Contact Info: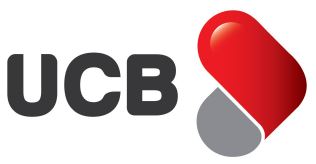 United Commercial Bank Limited (UCBL):
Corporate Office:
Bulus Center, Plot - CWS- (A)-1,
Road No - 34, Gulshan Avenue, Dhaka-1212, Bangladesh
Phone +88-02-55668070, +88-09610999999
Call Center (24/7): 16419 (Local), +88-09610016419 (Abroad)
Fax +88-02-55668070-6000, +88-09610999911-5200
Email: info@ucb.com.bd
SWIFT: UCBLBDDH
Website: www.ucb.com.bd
Facebook Page: www.facebook.com/ucblbangladesh/
Published Date: 21/04/2021
Related Sites: