Bashundhara City is located at Panthapath in Dhaka, Bangladesh. Bashundhara City Shopping Mall is the 12th largest shopping mall in the world. With fully air-conditioned, splendid designed and modern amenities; it has been accredited as one of the renowned and largest shopping malls not only in Bangladesh but also in the world. Bashundhara City is an initiative of Bashundhara Group. It is the largest shopping-cum-recreation complex in South Asia. In 2009, the Shopping Mall was awarded the "Superbrand" status.
Bashundhara City's construction started in 1998, and opened on 6 August 2004. It was designed by Mustapha Khalid Palash, a Bangladeshi renowned architect and Mohammad Foyez Ullah. This is a 19-storey high building complex, and the first western-style shopping mall in the Dhaka city. Bashundhara City is the most visited attraction in Bangladesh.
Bashundhara City Shopping Mall contains Mega Stores, Retail Spaces, Movie Theatre, International Food Court, Theme Park, Restaurants, Health Club, World Class Gymnasium, Swimming Pool, Corporate Office of Bashundhara Group, Office and Business Centre, etc. The mall is daily visited by 50,000 people. During festivals and special occasions, visitors reaches to 1,00,000.
Contact Info: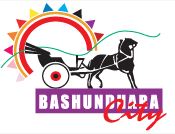 Bashundhara City Shopping Complex:
Pantha Path, Dhaka - 1215
Call: +88-02-9111440, Ext: 1131, 7131
Mobile: +8801729076632
Phone of Deputy General Manager (Marketing): +88-02-9111440
Tel of Deputy General Manager (Marketing): +88-02-8158033-34, +88-02-8158623-24, +88-02-8112827, +88-02-8126500
Fax: +88-02-9135434
E-mail: admin.bcdl@bg.com.bd
Website: www.bashundhara-city.com
Facebook Page: www.facebook.com/bashundharacity
Published Date: 12/03/2015
Related Sites: