Belancer.com is first online workplace of Bangladesh. Belancer is the only online work's marketplace of its kind in Bangladesh. It was founded on December 16, 2013. The Entrepreneur of Belancer.com is Md Shafiul Alam, and developed by Hypertag Solutions Ltd. This online work platform is specially initiated for Bangladeshi freelancers. The Local or Global Employer(s) can post their job(s) on specific category and find & hire freelancers at Belancer. This is the largest outsourcing marketplace in Bangladesh. At this work marketplace, employers and freelancers can connect and collaborate locally & remotely to complete a project. It keeps payment methods like – VISA, PayPal, MasterCard, and bKash. The motto of belancer is "WORK FOR EVERYONE".
How to Start as a Freelancer:
• Create a Profile >
• Create a Bid for your favourite work >
• If you selected by the Employer(s) >
• You can start appointed/gotten job >
• Finish perfectly your job within appointed time > and
• Get your payment from employer for your done job.
Contact Info: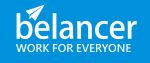 Belancer.com International Office:
Hypertag Global LLC
14037 NE 181ST ST APT C305
Woodinvilla, WA 98072
Phone: 1213-825-1158
Fax: 1213-261-9884
Local Office:
Hypertag Solutions Ltd.
Haque Chamber (Level-9), 89/2 West Panthapath,
Dhaka-1205, Bangladesh
Phone: +880 2 910 3279
Mobile: +880 17603 555 55
E-mail: hello@belancer.com
Belancer R&D Office:
House-B/183
Road- 21, Mohakhali DOHS
Dhaka-1206, Bangladesh
E-mail: hello@belancer.com
Facebook Page: www.facebook.com/belancers
Published Date: 16/05/2015
Related Sites: