Giftmela.com is one of the leading gift delivery service providers in Bangladesh. Gift Mela was founded in 2001. It is a concern of Arena Phone BD LTD. Giftmela's main focus is mostly given on Non-resident Bangladeshis (NRB).
Gift Mela includes following items – Cake, Cake in Special Order, Chocolates, Fashion and Apparel, Flower, Food and Beverages, Electronics and Gadget, Gift for Love, Clock & Mug, Handicrafts, Pet Animal, Mobile Recharge, Eid Special Gifts, Gift Certificates, Leather Goods, Grocery, Books, Crockery Item, Kids and Mom, Miscellaneous Gift, Electronic Gifts, Furniture, ISLAMIC GIFT, and Sports – which can be delivered to inside/outside of Bangladesh based on order.
It offers Free of charge and same day delivery in Dhaka city only and for other location charge is required and takes approximately 2-7 days. For International Delivery, Gift Mela takes approximately 14-21 days and advance order is required for that.
Contact Info: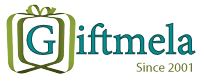 Rupayan Center (6th floor) :
72 Mohakhali C/A
Dhaka - 1212, Bangladesh
Phone: +88-02-9861858(BD)
Customer Care: +88-02-9861858/+8801841016231(24/7)
ARENA Phone Bd Ltd.:
Rupayan Center (6th floor)
72, Mohakhali C/A
Dhaka – 1212, Bangladesh
Contact: +88-0181-4910253
E-mail: customercare@giftmela.com
Website: www.giftmela.com
Published Date: 23/09/2014
Related Sites: