Nabarupa Fashions (Pvt) Ltd.
Nabarupa Fashions (Pvt) Ltd., mainly known with the brand name 'Nabarupa', is one of the traditional fashion houses in Bangladesh. The company has been promoting clothing business since 1972. Today, Nabarupa is a renowned fashion brand in Bangladesh. On different occasions, the company brings innovative design and special collections of Clothing.
Nabarupa's products include – Salwar Kameez, Sharee, Fatua, Panjabi, Formal Shirt, Kurta, Logn Panjabi, Short Panjabi, Boyes Fatua, Boyes Panjabi, Boyes Shirt and Pant, Girls Fatua/Tops, Lehenga, Salwar Kameez, etc.
Outlets of Nabarupa:

Nabarupa Chittagong (at Yunusco City Centre)
Nabarupa Jamuna Future Park
Nabarupa Khulna
Nabarupa Lalmatia
Nabarupa Mirpur
Nabarupa Uttara
Nabarupa Wari
Nabarupa Wari-02.
Contact Info: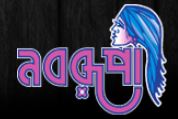 Nabarupa Fashions (Pvt) Ltd.:
270/1, Elephant Road, Dhaka-1205, Bangladesh
Telephone: +880258617726
Phone: +880-1683-939337, +880-1534-207225
E-mail: nabarupa.bd@gmail.com
Website: www.nabarupa.com
Facebook Page: www.facebook.com/nabarupa.bd/
Published Date: 09/06/2018
Related Sites: