Unimart Limited, mostly known as Unimart, is the largest and first hypermarket, a very large market having large space with combination of grocery supermarket and department store, in Bangladesh. Unimart is an associate company of United Group, Bangladesh. The company makes relaxed and cheerful shopping experience in Bangladesh; serving 55,000+ customers per month. The CEO of Unimart Ltd. is Mr. Murtoza Zaman.
Unimart currently owns two outlets/branches - Unimart Gulshan branch and Unimart Dhanmondi branch. Unimart Gulshan branch is located at Gulshan Centre Point, Road 90, Gulshan 2, Dhaka, Bangladesh; opened on 4 July 2013; and Unimart Dhanmondi branch is located at Dhanmondi Satmasjid Road, Dhanmondi, Dhaka, Bangladesh; opened on 20th February 2019. The Gulshan Centre Point outlet stores a wide range of goods with 40,000 sq. feet floor space where it possesses 500 car parking spaces.
At Unimart customers can enjoy the state-of-the-art shopping experience, in a single roof, from a very large number of products including - fruits and vegetables, fish and meat, clothes, shoes, exercise equipment, crafted bags, stationary, babies items, gift items, kitchenware, toys, cosmetics, floral items, pet food, accessories, electronics, Smartphone cafe, home appliances, groceries items, and more.
Contact Info: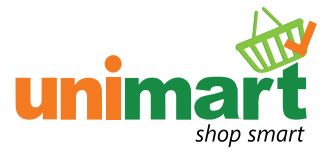 Unimart Limited :
Gulshan Centre Point House# 23-26, Road# 90,
Gulshan - 2, Dhaka-1212, Bangladesh
Phone: +880 2 55052000, +880 966700900
Website: www.united.com.bd/companies/services/unimart
Published Date: 02/06/2020
Related Sites: