Bangladesh Center for Workers Solidarity (BCWS)
Bangladesh Center for Workers Solidarity (BCWS) deploys its efforts for grassroots workers rights and safety in Bangladesh, especially for RMG sector workers. BCWS' Executive Director is Mrs. Kalpona Akter. The Organization's Main Office is located at Islam Tower, West Rampura, Dhaka. BCWS works to develop the leadership skills; provides free legal aid and counseling services; looks after women workers rights; and carries out research activities on relevant field.
Bangladesh Center for Workers' Solidarity was born in 2001 by the dynamic initiative of labour rights activists - Mrs. Kalpana Akter (who own the Alison Des Forges Award for Extraordinary Activism for 2016), Nazma Sheikh and Babul Akhter. The organization is registered with the NGO Affairs Bureau of Bangladesh Government; BCWS' registration number is DHA-06410. At present, BCWS is run by a team of thirty two dedicated staff members. Besides its Main Office in West Rampura, Dhaka; it has a number of offices in Konabari Branch Office, Gazipur, Ashulia, Narayongonj, Fatulla (Narayongonj), Zirabo (Ashulia), and Agrabad (Chattogram).
Contact Info: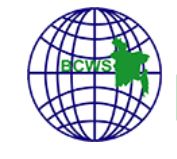 Bangladesh Center for Workers Solidarity (BCWS):
464/H, (4th Floor), Islam Tower, West Rampura,
Dhaka-1219, Bangladesh
Phone: +88 02 55128239
Email: info@bcwsbd.org
Published Date: 02/09/2021
Related Sites: