Chittagong Medical College (CMC)
Chittagong Medical College (CMC) is a reputed government medical college in Bangladesh which established in 1957. CMC is the largest Medical College in Chittagong Division of Bangladesh. The Medical College was founded by Huseyn Shaheed Suhrawardy (1892 – 1963), was an influential politician and the 5th Prime Minister of Pakistan from 1956-1957.
Chittagong Medical College Hospital (CMCH) is located at K. B. Fazlul Quader Road in Chittagong. It has affiliation with the University of Chittagong. As a public medical college, CMS is administered by the Ministry of Health and Family Welfare, Government of Bangladesh. CMCH is approved by the BMDC – Bangladesh Medical and Dental Council.
Every year, according to the merit list, the Medical College admits about 175 students in Bachelor of Medicine and Bachelor of Surgery (MBBS) & 50 students in Bachelor of Dental Surgery (BDS) courses. Today CMC is accredited as a center of excellence for the medical studies in Bangladesh.
Contact Info: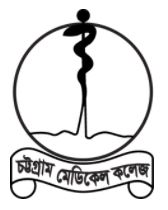 Chittagong Medical College (CMC):
57, K.B. Fazlul Kader Road,
Chawkbazar, Panchlaish, Chittagong, Bangladesh
Telephone: +88-031-619400
Telephone (Hospital): +88-031-212155
E-mail: info@cmc.edu.bd
Website: www.cmc.gov.bd
Facebook Page: www.facebook.com/cmc.gov.bd
Published Date: 17/11/2014
Related Sites: