Cafe Sao Paulo is a cafe restaurant which offers delicious coffee, snacks, and meals for food enthusiasts of Bangladesh. Cafe Sao Paulo has three branches located in Dhanmondi (Dhaka, Bangladesh), Banani (Dhaka, Bangladesh), and Narayanganj. It is owned by Modele Group whose Chairman is Mr. Nowsher Alam and Managing Director is Mr. Masuduzzaman.
Cafe Sao Paulo is named following Brazil's one of the most populous and wealthiest states, Sao Paulo. It has world class chefs; offers extra ordinary foods; and have outstanding design inside and outside of the cafe having customer friendly atmosphere. Cafe Sao Paulo's Executive Chef is Mr. Valter Velli who has more than 20 years of experience in the food industry.
Cafe Sao Paulo also Offers:
- Corporate Parties
- Social Party & Events
- Classic Original Coffee
- Food Home Delivery Service (delivers delicious coffee, snacks, and meals at customers' doorsteps)
Outlets of Cafe Sao Paulo:

Dhanmondi Outlet:
Location: House No 42-43, Gawsia Twin Peak Lift3, 9/A. Satmasjid Road, Dhanmonmdi Dhaka
Mobile: +8801730791648
Opening Hour: 08:00AM to 12:00 AM
Banani Outlet:
Location: 11, Seltech Northern Star, near Banani Bridge
Mobile: +8801708488338
Opening Hour: 12:00 pm to 12:00 AM
Narayanganj Outlet:
Location: 207/5 Bangabandhu Sarak, Narayanganj
Mobile: +8801708488372
* Its Outlets open every day in week.
Contact Info: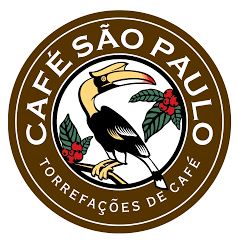 Cafe Sao Paulo:
House No 42-43, Gawsia Twin Peak Lift3, 9/A. Satmasjid Road,
Dhanmonmdi, Dhaka, Bangladesh
Phone: 01730791648
Email: support@cafesaopaulobd.com, mrg.dhn@saopaulobd.com
Website: www.saopaulobd.com
Facebook Page: www.facebook.com/saopaulobd
Published Date: 13/08/2023
Related Sites: