Advanced Chemical Industries Limited (ACI Limited) is one of the leading conglomerates in Bangladesh. The company is widely known as ĎACIí. Advanced Chemical Industries (ACI) was established in 1968 as the subsidiary of Imperial Chemical Industries (ICI), a leading British chemical company.
Its former name was ICI Bangladesh Manufacturers Limited which was changed to Advanced Chemical Industries (ACI) Limited on May 5, 1992. The Companyís major covering areas are Pharmaceuticals, Consumer Brands, Agribusinesses and Retail Chain. ACI Limited was enlisted in Dhaka Stock Exchange (DSE) in 1976.
At present, the Industries under this conglomerate include chemicals, foods, consumer products, pharma, logistics, fertilizer, automobile services, leather crafts, consumer electronics, seeds etc. The number of employees of this company is more than 8,080 (as of December 2012). The Chairman of ACI Limited is Mr. M Anis Ud Dowla, and Managing Director is Dr. Arif Dowla.
List of Subsidiaries & Joint Ventures of ACI Limited:
* ACI Formulations Limited
* ACI Agrochemicals
* Apex Leather Crafts Limited
* ACI Salt Limited
* ACI Pure Flour Limited
* ACI Foods Limited
* ACI HealthCare Limited
* Premiaflex Plastics Limited
* Creative Communication Limited
* ACI Motors Limited
* ACI Motors Limited
* ACI Logistics Limited
* ACI Godrej Agrovet Private Limited
* Tetley ACI (Bangladesh) Limited
* Asian Consumer Care (Pvt.) Ltd
* ACI Consumer Electronics
* ACI Premio Plastics
Contact Info: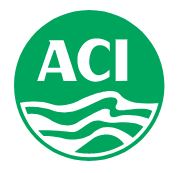 ACI Limited:
ACI Centre
245, Tejgaon Industrial Area,
Dhaka 1208, Bangladesh
Telephone: 880 2 8878603
Fax: 880 2 8878626, 8878619
Share Department (9 Motijheel): 880 2 9556254
Website: www.aci-bd.com
Published Date: 30/10/2014
Related Sites: