Welcome Skills Bangladesh
Welcome Skills International School of Hospitality, commonly known as Welcome Skills, is an international Hospitality School in Bangladesh located at Arcadia in Amberkhana, Sylhet. It is one of the finest culinary and hospitality skill development institutes in Bangladesh. Welcome Skills has affiliation with BTEC, Pearson, edexcel, Investors in People, and BIIAB. The Institute was born in UK; and it is an established hospitality provider from the UK.
Welcome Skills Bangladesh started its journey in 2003; since then it has been providing diversified Hospitality training courses; and promoting hospitality industry of the Country. The Institute's CEO is Kulsum Hussin, a Winner of Cateys 2017 (the biggest awards in the hospitality industry which is equivalent of the Oscars Awards). Welcome Skills' School Executive Patron is Professor David Foskett.
Welcome Skills Bangladesh offers following Courses:
* NVQ Diploma in Professional Cookery (Level 02)
* NVQ Diploma in Professional Cookery (Level 03)
* Diploma in Hotel Operations
* Diploma in Front Office
* Diploma in Housekeeping
* Diploma in Food and Beverage Services
* Diploma in Multi Skilled Hospitality
- Duration: 12 weeks Classroom, followed by 12 weeks Hotel Internship
* Diploma in Customer Service
- Duration: 12 weeks Classroom, followed by 12 weeks Hotel Internship
* Apprenticeship (For individuals who are already in employment*)
* Pearson BTEC HND in Hospitality Management
* English Language Training
* Front of House
* Housekeeping
* Food and Beverage Service
* Culinary
* Hotel Sales & Marketing
Contact Info: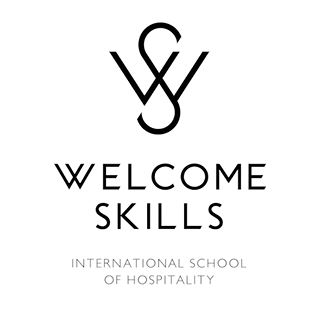 Welcome Skills:
Arcadia, Level 4, Dorshon Dewri,
Amberkhana, Sylhet, Bangladesh
Email: hello@welcomeskillsbd.com
Mobile: +8801797249451, +8801933355203, +8802-55048378
Website: welcomeskillsbd.com
Facebook Page: www.facebook.com/welcomeskills/
Published Date: 03/09/2023
Related Sites: