Mr. Shelim Hussain MBE, a Bangladeshi-born British entrepreneur, was founded the Euro Foods Group (UK) in 1991. Euro Foods Group (Bangladesh) is an associate of Euro Foods (UK) which is an international manufacturer and distributor of frozen foods and fresh foods products. Presently, the group becomes the UK's one of the largest suppliers to the Asian food market. It supplies Fish & Seafood, Meat & Poultry Products, Dairy Products, Fruit & Vegetables, Herbs & Spices, Snacks & Desserts, and more.
Euro Foods Group's Head Office is situated in Llantarnam Park Way, Cwmbran, Torfaen, UK. Its Bangladesh Office is located at Gouripur in Ashulia, Savar, Dhaka. Mr. Shelim Hussain MBE is the Chairman and Managing Director of Euro Foods Group.
Euro Foods Group possesses three companies in Bangladesh namely they are:
* Eurasia Food Processing (BD) Limited located in Dhaka (Supplies Snacks and Desserts products, Paratha, Puri, Singara, Samosa, etc.);
* Rosemco Foods Limited located in Khulna (Supplies Frozen Fish, Cooked Sea Food, and Fresh Water Fish); and
* Saidowla Pvt. Enterprise Limited located in Sunamganj, Sylhet (Supplies Fresh Fruits and Vegetables Product).
Contact Info: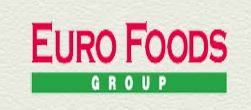 Eurasia Food Processing (BD) Ltd.
Bangladesh Office:
Gouripur, Ashulia, Savar, Dhaka
Telephone: +8801715770840
E-mail: info@eurofoods-bd.com
Euro Foods Group:
Navana Oval, 7th Floor, Plot-5
Sonargaon Janapath Road,
Sector-07, Uttara, Dhaka, Bangladesh
Website: www.eurofoods-bd.com
Published Date: 02/11/2021
Related Sites: