Since 1984, Ha-Meem Group has been contributing in Bangladesh's textile and garments sector. It is one of the largest business houses in Bangladesh covering businesses in Woven, Denim, Laundry, Sweater, Jute Mill, Design, Newspaper, News Channel, Banking, Tea Gardens, Transport, Embroidery, Printing, Poly Bag, Label Factory, Shipping, and Chemical formulation plant.
Ha-Meem Group owns the newspaper 'Samakal', and news channel 'Channel-24'. The business house owns twenty six (26) garment factories, employs about 50,000 workforces; these factories contribute to produce more than seven (7) million pcs of woven garments per month. Ha-Meem's buyers mainly drawn from USA and Europe. The Group has turnover of more than $550 million.
Ha-Meem Group's Chairman & Managing Director is Mr. Aabul Kalam Azad (mostly known as A. K Azad), former President FBCCI, under whose supervision the group marked as a leading wholesale clothing manufacturer from Bangladesh, and one of the biggest fashion brands of the world.
Contact Info: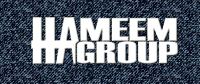 Ha-Meem Group:
387 (South), Tejgaon Industrial Area
Dhaka-1208, Bangladesh
Phone: +880-2-8170592, +880-2-8170593, +880-2-8170583
Email of DMD: delwar@hameemgroup.com, delwerp2000@yahoo.com
Published Date: 08/09/2020
Related Sites: