aamra Networks Limited (ANL) is a leading IT solution and service provider company from Dhaka, Bangladesh. Aamra is a Bangla word in English it means "WE". aamra Networks Limited is a sister concern of aamra Group. The company provides modern technology driven IT services and solutions in the country. ANL was founded in 1997 which former name was Global Online Services Limited. aamra Networks Limited is an ISO-9001: 2008 certified company in Bangladesh. The company's Chairman is Mr. Syed Faruque Ahmed. aamra Networks Limited's Managing Director & CEO is Mr. Syed Farhad Ahmed.
aamra Networks Limited (ANL) provides following IT Services and Solutions:
* Bandwidth: Internet, and Wide Area Network (WAN).
* Infrastructure: Data Connectivity, Multiprotocol Label Switching (MPLS), and IT Infrastructure Management.
* Value-Added Services (VAS): Video Surveillance, Office Suite, Video Conferencing, Colocation Service, Business Email and Hosting Solutions.
* Software: Office Management System, Network Monitoring Solution, and Hosted Anti-Spam Firewall.
Contact Info: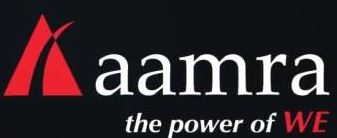 aamra Networks Limited (ANL):
Safura Tower (9, 12,15th floor),
20, Kemal Ataturk Avenue, Banani,
Dhaka-1213, Bangladesh
Phone: +8802222281100
Contact Centre: 09666715715
Email: info.networks@aamra.com.bd
Chittagong Office:
SFA Tower (3rd floor)
132, Panchlaish Chittagong - 4203, Bangladesh
Telephone: +88-031-653314, 654521, 654664, 2551558
Fax: +88-031-653314
Email: info.networks@aamra.com.bd
Website: www.aamranetworks.com
Facebook Page: www.facebook.com/aamracompanies
Published Date: 14/04/2021
Related Sites: