Ananta Group has been contributing in the apparel sector of Bangladesh since 1991. The group was founded by Late Mr. Humayun Zahir, the Founder Chairman of Ananta Group. Ananta Group's products include – jeans, men's formal suits, woven garments, woven bottoms, sweaters, etc. The group has 22,000 work forces; and its annual turnover is $240+ million. Ananta deals with world's reputed customers like The GAP, H&M, C&A, ZARA, MARKS & SPENCER, LeVI'S, Dressmann, Abercrombie & Fitch, and more.
Associates of Ananta Group :
* Ananta Apparel Ltd.
* Ananta Casual Wear Ltd.
* Ananta Denim Technology Ltd.
* Universal Menswear Ltd.
* Ananta Huaxiang Ltd.
Key People of Ananta Group:
* Mrs. Qamrun Nahar Zahir, Chairman
* Mr. Sharif Zahir, Managing Director
Awards & Recognitions:
* Bangladesh's "Best Exporter Award" in 2002
* Walmart's "Best Vendor Award" in 2004
Contact Info: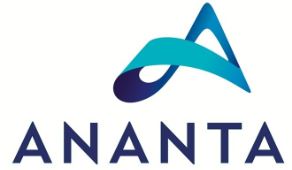 Ananta Group:
House 20, Road 99, Gulshan 2, Dhaka-1212, Bangladesh
Phone: +88-02-58810502, 58810503, 58810506
Fax: +88-02-8615738
E-mail: info@ananta-bd.com
Published Date: 04/07/2018
Related Sites: