Four H Group is a legendary name in the garments sector of Bangladesh. It is one of the well-established garments exporters in Bangladesh. Though Four H Group was established in 2003, it formally started its business operation from 2004. It manufactures and exporters a large number of fashion and casual products for ladies, men and children based on the seasons, ages, and sizes. Four H Group is also manufacturing knit fabric such as single and double jersey, interlock, cotton elastane, rib cotton elastane, thermal and many more.
The head office of this group is located in Chittagong, and has overseas office in Hong Kong. The vision of Four H Group Chittagong is "to be a Global Leader in the Garment Exports". The catchphrase of this group is "Better Than Before, Better Than The Rest". It has 13,000+ employers and annual turnover is more than US$ 125 million. Most of its business clients are drawn from Europe, USA, Canada, Japan, and the Middle East countries.
The Group has achieved a number of awards, trophies, and certificates from Bangladesh Govt. & its ministries, and other organizations.
Sister Concern of Four H Group:
- Four H Fashions Ltd.
- Four H Lingerie Ltd.
- Badgetex Apparels Ltd.
- Alamode Apparels Ltd.
- Divine Design Ltd.
- Nafisa Apparels Ltd.
- Four H Apparels Ltd.
- Four H Dyeing & Printing Ltd.
- Intimates Elastic Industries Ltd.
- Islam Pack & Accessories Ltd.
Contact Info: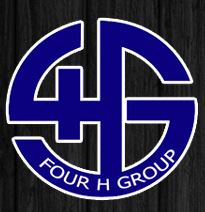 Head Office of Four H Group:
778, D.T. Road, Ashkarabad, Doublemooring, Chittagong, Bangladesh
Phone: +88-031-2524229, 2520062, 2511452-3, 2511512-4
Fax: +88-031-2520072
E-mail: jamil@fourhgroup.com
Hong Kong Office :
Flat A, 16/F, Gold King Industrial Building, 35-41 Tai Lin Pai Road, Kwai Chung, Hong Kong
Phone: (852) 2480 0186
Fax: (852) 2480 0187
E-mail: jamil@fourhgroup.com
Website: www.fourhgroup.com
Published Date: 05/08/2014
Related Sites: