Nabila Boutiques Ltd is one of the largest fashion boutique houses in Bangladesh, registered as per Company Act 1995. It was founded by Mrs. Shamima Nabi in 1986 as a handicrafts manufacturer in Bangladesh. Nabila Boutiues Ltd. is a subordinate company of Hayes (Bangladesh) Ltd.
Nabila Boutiques is mainly producing and exporting traditional craft products. Its produced products are Salwar Kameez, Sari, Lehanga, Jewellery, Bridal Collection, Cosmetics for women; Casual and Formal wear, Pubjabi, Sherwani, Kurta set for men; and all children wear from 3 months to 15 years. Moreover, the Company also produced 100% handicrafts woven baskets, jute products, terracotta pottery etc.
Nabila Boutiques has about 420 producers, over 1,900 beneficiaries, working in 64 groups throughout the Country. The Company has 14 regular buyers from Asia, Europe, America and the Pacific.
Contact Info: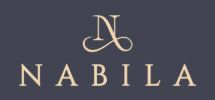 Nabila Boutiques Ltd.
Plot 9, Road 14
Gulshan 1, Dhaka - 1212
Bangladesh
Phone: +88029896622
E-mail: info@nabila-bd.com
Website: www.nabila-bd.com
Published Date: 05/08/2014
Related Sites: