Incorporated in 1996, BASE Textiles Limited is one of the leading textile manufacturers in Bangladesh. It is located in the Port City Chittagong (the principal port of Bangladesh). BASE Textiles has been awarded both the OEKO-TEX 100 Standard and ISO 9001-2008 Certificate. BASE is pioneer in the textile-industry of Bangladesh and one of the prime choices of many foreign retailers. It has an elephantine capacity in producing over a million pieces of garment and 400 tons of fabric per month.
BASE Textiles Limited has been manufactured a wide miscellany of products such as: polo-shirt, sweat-shirt, T-Shirt, sportswear, ladies & kids-wear and more. It also has developed to the level of manufacturing specialized knitwear-products for men, women and kids. Besides, BASE manufactures technical fabric such as Coolmax, Viscose and Suplex by using cutting-edge technology. The Company is also given concentration on the Knit-Denim products, which have a massive impact on the fashion market.
BASE has latest European machineries and standard technologies, Quality-Control equipments, foreign experts, acute and thoughtful R&D team for new types of fabrics and products, design and development team, Quality-Assurance (QA) team, skilled employees, safety workplace, safety equipment, and standard facilities for workers.
BASE Textiles has gotten a number of awards & recognitions from Business Social Compliance Initiative (BSCI), Walmart Ethical Standard (ES), Customs-Trade Partnership Against Terrorism (C-TPAT), and Walmart Factory Capability & Capacity Assessment (FCCA).
Contact Info: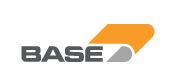 Corporate Office & Factory:
9 CDA Industrial Area, Al-Amin Baria, Kalurghat,
Chittagong 4221, Bangladesh
Ph: +880 31 2573327-8, 671162, 671492
Fax: +880 31 670118, 671168
E-mail: info@basetextile.com
Marketing Office:
Hosna Center (5th Floor), 106 Gulshan Avenue,
Dhaka 1212, Bangladesh
Ph: +880 2 9885319, 9885004, 9883043
Fax: +880 2 9863381
Website: www.basetextile.com
Published Date: 20/04/2014
Related Sites: