Mohammadi Group is Bangladesh's one of the leading enterprises with businesses in garments, real estate, power generation, IT, media, etc. Actually, the Group's domination is immensely marked in the field of garments sector of Bangladesh. Mohammadi Group began its journey in 1986. Since then, it has been growing and getting bigger. 21+ companies now keep at its nest. It has 10,000+ workforces.
Mohammadi Group was founded by Mr. Annisul Huq, former Mayor of Dhaka North City Corporation and former President of Federation of Bangladesh Chamber of Commerce and Industries (FBCCI). Key Persons of this group are Mrs. Rubana Huq (Managing Director), the current President of BGMEA, and Mr. Navidul Huq (Director).
At present, a number of business units of Mohammadi Group engaged in woven garment and sweater manufacturing mainly for the foreign buyers like H&M, Wal-Mart, C&A, Zara, Esprit, Target Stores, Sears, and more. Today, the Group is monthly producing more than 500,000 pcs of woven garments and 250,000 pcs of sweaters.
List of Companies under Mohammadi Group:
* MG Shirtex Limited
* Mohammadi Group Limited
* The Mohammadi Limited
* Arrow Apparels Limited
* MG Niche Flair Limited
* Mohammadi Fashion Sweaters Limited (MFSL)
* MG Knit Flair Limited (MGKFL)
* Mohammadi Knit Star Limited (MKSL)
* TechnoVista Limited
* Desh Energy Limited
* MG Properties Limited
* Jadoo Media Limited
* DiGi Jadoo Broadband Limited
* Nagorik Television
Contact Info: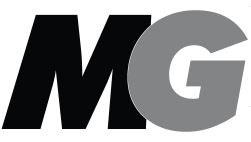 Mohammadi Group:
Lotus Kamal Tower - One, 10th Floor
57 Joar Sahara Commercial Area
Nikunja-2, (New Airport Road)
Dhaka 1229, Bangladesh
E-mail: info@mohammadigroup.com
Tel: 880 2 8952704
Fax: 880 2 8959254
Website: www.mohammadigroup.com
Facebook Page: www.facebook.com/MohammadiGroupLtd/
Published Date: 21/01/2015
Updated Date: 17/07/2020
Related Sites: