Bangladesh Cricket Board (BCB)
Bangladesh Cricket Board (BCB) is the prime governing body of Bangladesh Cricket running under the National Sports Council (NSC) Act 1974. BCB was founded on 26 March 1972. Its former name was Bangladesh Cricket Control Board (BCCB). The headquarters of BCB is situated at Sher-e-Bangla National Cricket Stadium (SBNCS) in Mirpur, Dhaka. On 26 July 1977, Bangladesh became an associate member of ICC. Afterward, Bangladesh Cricket Board became a full member of the International Cricket Council (ICC) on June 26, 2000.
BCB is highly responsible for the development of Bangladesh cricket, selection the national cricket team, maintenance of venues, and so on. It is the administrative authority of Bangladesh Cricket Team. Bangladesh Cricket Board deals with various issues, related to its arena, in national and international level.
BCB organizes various tournaments such as Bangladesh Cricket League (BCL), Bangladesh Premier League (BPL), Dhaka Premier League, National Cricket League, and more. The President of Bangladesh Cricket Board is Mr. Nazmul Hassan Papon, MP.
Contact Info: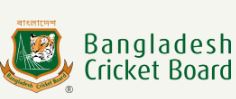 Bangladesh Cricket Board (BCB) :
Sher-e-Bangla National Cricket Stadium,
Mirpur, 1216 Dhaka, Bangladesh
E-mail: info@tigercricket.com.bd, social@tigercricket.com.bd
Website: www.tigercricket.com.bd
Facebook Page: www.facebook.com/bcbtigercricket
Twitter Page: www.twitter.com/BCBtigers
Published Date: 09/05/2014
Updated Date: 11/07/2020
Related Sites: