Bangladesh Professional Golfers Association (BPGA)
Established in 2008, Bangladesh Professional Golfers Association (BPGA) is the prime organization of golf professionals in Bangladesh. This organization looks after golf game related issues. And also organizes golf tournaments; promotes standard of golf game; and provides golf related news & score update. BPGA provides supports and playing opportunities to all professional golfers of the country.
Bangladesh Professional Golfers' Association (BPGA) has affiliation with Bangladesh Golf Federation (BGF), International Golf Federation (IGF), and Professional Golf Tour of India (PGTI). It approved and recognized by Ministry of Commerce, and Ministry of Youth & Sports, Bangladesh. BPGA's President is Mr Asif Ibrahim; and Secretary General is Brig Gen Quamrul Islam, SPP (retd).
Contact Info: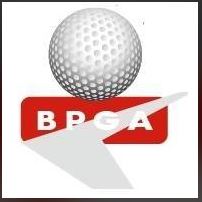 Bangladesh Professional Golfers Association (BPGA):
Kurmitola Golf Club, Dhaka, Bangladesh
Phone: +882-8932403
E-mail: info@bpga-bd.org
Facebook Page: www.facebook.com/BPGAgolfers/
Published Date: 13/12/2016
Related Sites: