Beximco Pharmaceuticals Ltd.
Beximco Pharmaceuticals Ltd, commonly known as Beximco Pharma, is Bangladesh's one of the leading pharmaceutical companies. The Company was founded in 1976 and started its operations in 1980. Beximco Pharma becomes the first Bangladeshi pharma company to be approved by the U.S. Food and Drug Administration. It is a sister concern of BEXIMCO Group. The Head-quarter of Beximco Pharmaceuticals Limited is situated in Dhaka, Bangladesh. Today, the company manufactures and markets more than 500 products for several diseases.
Beximco Pharma is also one of the largest exporters of pharmaceuticals products from Bangladesh. It has professional sales and marketing teams in different countries of Africa, Asia and Europe. Moreover, the Company supplies its medicines to many reputed foreign hospitals and institutions. Beximco Pharmaceuticals has employed more than 3,000 people in its several departments. Being one of the largest exporters of medicines in the county, it achieved National Export (Gold) Trophy four times.
Contact Info: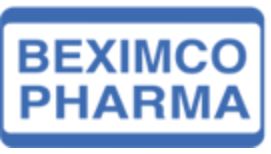 Beximco Pharmaceuticals Limited
Operational Headquarters:
19 Dhanmondi R/A
Road No. 7, Dhaka 1205, Bangladesh
Mobile: +880-2-58611001-7, +880-2-58613888, +880-2-58614601
E-mail: info@bpl.net
Website: www.beximcopharma.com
Published Date: 24/06/2015
Related Sites: