Incepta Pharmaceuticals Limited
Incepta Pharmaceuticals Limited, most commonly known as 'Incepta', is a renowned pharmaceutical company in Bangladesh. Incepta was come into existence in the year 1999 headquartered in Dhaka, Bangladesh. Today, it is recognized as the second (2nd) largest company of the country. The company manufactures more than 650 products from a variety of therapeutic classes. As a research based pharmaceutical company, Incepta committed to launch new and innovative products in order to fulfill growing demand of the medical community.
Incepta Pharmaceuticals Ltd has one of the largest distribution networks across the country. The Distribution Centers of Incepta are located in Dhaka, Chittagong, Cox's Bazar, Sylhet, Rangpur, Mymenshingh, Noakhali, Comilla, Narayangonj, Barisal, Tangail, Khulna, Jessore, Rajshahi, Moulavibazar, Magura, Dinajpur, Bogra, Feni, and Brahmanbaria. Currently, its produced medicine products are traded in forty-seven (47) countries of the world through its distribution partners.
For its outstanding performance in the field of business arena, Incepta Pharmaceuticals own the "Bangladesh Business Awards 2004" jointly given by DHL-Daily Star.
Contact Info: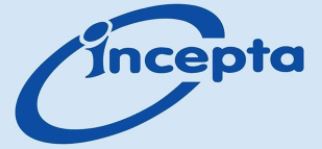 Head Office of Incepta Pharmaceuticals Ltd:
40 Shahid Tajuddin Ahmed Sarani
Tejgaon I/A, Dhaka-1208, Bangladesh
Phone: (+88 02) 8891688 - 703
Fax: (+88 02) 8891190
Factory of Incepta Pharmaceuticals Limited:
Dewan Idris Road, Jirabo, Savar
Dhaka, Bangladesh
Phone: (+88 02) 7792502-6
Fax: (+88 02) 7792507
Website: www.inceptapharma.com
Published Date: 17/10/2014
Related Sites: