Maxfair & Company Limited
Maxfair & Company Limited, commonly known as MAXFAIR, is a leading homoeopathic medicine manufacturer from Bangladesh. MAXFAIR obtained drug manufacturing license in 1997 from the government authority of Bangladesh. Soon, it has become one of the largest homoeopathic medicine manufacturers and industries from the country. Maintaining GMP, HPUS, and HPI; the company is producing and marketing quality products, Homoeopathic & Biochemic products, for the people Bangladesh and the world.
MAXFAIR is registered under RJSC, Bangladesh. It has technically qualified and experienced human resources. The company specifically runs homoeo division for promotion of its products. Products of the company now exporting in different countries of the world.
Maxfair & Company Ltd.'s Chairman is Sayeda Shamshera Begum; and present (and founder) Managing Director is Dr. S.A.M. Reza-ur Rahim.
Factory of this company is located at Natun Nagar, Dhamsona (Sreepur), Ashulia, Savar, Dhaka, Bangladesh.
Contact Info: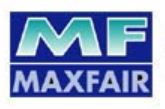 HEAD OFFICE of Maxfair & Company Limited:
House # 21, Road # 15, Rupnagar R/A, Pallobi
Dhaka-1216, Bangladesh
Tel: 880-2-9010695 (PABX)
Fax: 880-2-9010683
Cell: 01974168690, 01974168740
E-mail: sales@maxfairbd.com, marketing@maxfairbd.com, syedshanawaz12@yahoo.com
Skype: Sam-reza
Published Date: 06/05/2016
Related Sites: