Metropolitan Shooting Club (MSC)
Metropolitan Shooting Club (MSC) is a leading shooting club situated at Dampara Police Line, Chittagong, Bangladesh. MSC was founded in 1984 by some shooting enthusiasts. Actually, Major General M. Nur Uddin Kjan, the then GOC of 24th Regiment, was the main founder of this club. Mr. Kazi Golam Rahman was the Founder Chairman of MSC.
Since its establishment, Chittagong Metropolitan Shooting Club has been producing proficient and qualified Shooters in the country. The renowned shooters of Bangladesh – Atik and Sabrina – are drawn from this club. The MSC Shooter first won commonwealth gold medal on behalf of Bangladesh.
It became champion for five (5) times in inter-club competition, and also achieved more than twenty (20) times Gold Medals, ten (10) Silver Medals and several Bronze Medals in various national & international competitions.
* For Admission Information: Click Here…
Contact Info: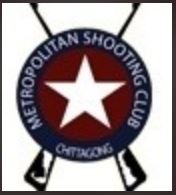 Metropolitan Shooting Club Chittagong:
Dampara Police Lines,
Chittagong, Bangladesh
Tel: 031-633505, +88 031 616243
Fax: +88 031 616243
E-mail: info@mscbd.org, msc.cgp@gmail.com
Website:www.mscbd.net
Published Date: 04/11/2014
Related Sites: