Rajdhani Unnayan Kartripakkha (RAJUK)
Rajdhani Unnayan Kartripakkha (RAJUK) is the highest development authority of the Capital of Bangladesh, Dhaka. RAJUK was established on 30 April 1987. It has been running under the Ministry of Housing & Public Works (MOHPW) of the Government of the People's Republic of Bangladesh. RAJUK is made up of a number of architects, city planners, engineers, public officers, and city administrators. Its previous name was Dhaka Improvement Trust (DIT) which was founded in 1956 under the Town Improvement Act 1953. Later on, DIT was converted into Rajdhani Unnayan Kartripakkha (RAJUK).
It is the prime authority for planning a building, distributing different types plot(s), and approving building design for both public and private entities. Rajdhani Unnayan Kartripakkha also carries out different development projects of Dhaka city including Dhaka Metropolitan Development plan (DMDP) and Detailed Area plan (DAP). RAJUK is highly responsible for coordinating and implementing of development plans of Dhaka City.
Contact Info: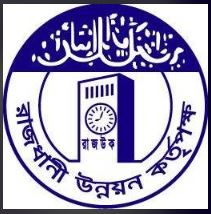 Rajdhani Unnayan Kartripakkha (RAJUK):
Rajuk Bhaban,
Rajuk Avenue, Motijhil,
Dhaka-1000, Bangladesh
Phone of Chairman: +880-2-9564577
E-mail of Chairman: chairman@rajukdhaka.gov.bd
Fax of Chairman: +880-2-9563591
Website: www.rajukdhaka.gov.bd
Website: www.rajuk.gov.bd
Published Date: 25/02/2014
Related Sites: