Chittagong Custom House is the largest custom station and the biggest revenue collector in Bangladesh. This is one of the oldest custom stations in this subcontinent. The Custom House Chattogram is chiefly responsible for collecting all the duties and taxes at the import arena of Bangladesh.
It collects nearly 30 percent of the total National Board of Revenue (NBR) revenue, and nearly 40 percent of the total indirect tax of the NBR. Approximately 65-70 percent of the total revenue collected by various custom houses or stations is collected by the Chittagong Custom House. The Custom House Chittagong is also responsible for the trade facilitation, enforcement of government regulations, protection of environmental, social & cultural heritage, observance of trade, and formation of foreign trade statistics. In addition, it works with NBR to formulate policy concerning to Customs duties, taxes & charges and administrative issues related to its area.
In order to maintain import-export clearance process and better transparency in its functions, the Chittagong Custom House includes the automation system with Automated System for Customs Data (AsyCuDa) & ASyCuDa++ with the technical support from United Nations Conference on Trade and Development (UNCTAD).
Contact Info: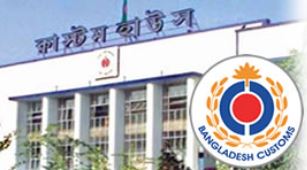 Custom House, Chattogram:
Port Colony Road, Patenga, Chittagong
Telephone: +88 031 723101-7 (PABX)
Fax: +88 031 713988
Email: customhousectg@gmail.com
Contact Person:
Commissioner (Import)
Telephone: +88 031 713918
Fax: +88 031 713988
Website: www.chc.gov.bd
Published Date: 04/08/2014
Related Sites: