Bangladesh Paint Manufacturers' Association (BPMA)
Bangladesh Paint Manufacturers' Association (BPMA) is the prime organization of paint manufacturers & suppliers in Bangladesh. BPMA is a non-profit organization, bringing all paint manufacturers in one umbrella in Bangladesh; and raising voice for well-being of paint sector in Bangladesh; and working as safeguard of its members. BPMA is registered organization under the companies Act 1913 with the Registrar of Joint Stock Companies (RJSC); Registration No. # T.O. /113178 of 1978-79 dated 31 August 1978.
Presently, Bangladesh Paint Manufacturers Association's President is Mr. Salim Ahmed, GM (Sales) of Elite Paint & Chemical Industries Limited. BPMA's General Secretary is Mr. Arun Mitra, PM of Nippon Paint (Bangladesh) Private Limited. The organization's founding President was Mr. Serajuddinn Ahmed, Founder Chairman of Elite Chemical Industries Limited (EPCIL).
At BPMA, membership is opened for paint manufacturers and suppliers in Bangladesh; offering two types of membership - General Member and Associate Member. The organization is member of Federation of Bangladesh Chambers of Commerce and Industries (FBCCI), and Asian Paint Industry Council (APIC).
Contact Info: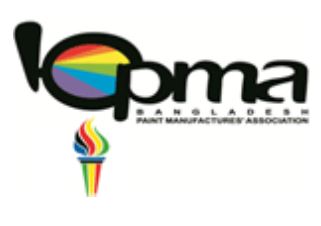 Bangladesh Paint Manufacturers' Association (BPMA):
Flat # 16, F-2, Tower -5
Suvastu Nazar Valley , Progati Swarani, Shazadpur,
Dhaka-1212, Bangladesh
Phone: 88-02-8899161
Email: os.bpma@gmail.com
Website: www.bpmabd.org
Facebook Page: www.facebook.com/RenaultBangladesh/
Published Date: 20/11/2021
Related Sites: