JAJ BHUIYAN GROUP one of the largest and leading group-of-companies in Bangladesh. It has immense contribution in the garments and textile sector of Bangladesh. Besides, the group covers Real Estate, Auto Mobile, IT & Communication, Agro, Power & Gas, Packaging, Travel, Airlines, Ceramics, Paper, Media, Auto Bricks, etc.
Jaj Bhuiyan Group has been in existence since 1918. Corporate Office of the group is located at Gawsia Kashem Centre (7th & 8th Floor), Arambag, Motijheel, Dhaka. Bangladesh. Today, it has more than 15,000 workforces. Engr. Mohammad Fayazur Rahman Bhuiyan (Jewel) is the Chairman & Managing Director of the Jaj Bhuiyan Group.
Chairman of Jaj Bhuiyan Group received Highest Tax Payer Award in 2012, 2013, 2014 and 2015 from Bangladesh Government. Also achieved BID Quality Award, The BIZZ 2015 Award, and Socrates Award 2015, Oxford, UK. It is a member of World Confederation of Businesses (WORLDCOB).
List of Sister Concerns & Associates of JAJ BHUIYAN GROUP:
• Jaj Bhuiyan Textile Mills
• Jaj Spinning Mills Ltd
• M.M Knitting & Embroidery Ltd
• Mahid Expo Int. Tex. Ltd
• Mahid Apparel Ltd
• Zakia Cottontex Ltd
• Jm Classic Fashion Ltd
• J.B Yarn Dyeing
• Jonayid Sweater Link
• Fay-Max Sweater Composite Ltd
• Jonayid Dying & Printing Ltd
• J-Tex Calendaring & Processing
• J.B Traders
• Fay -Max Trade Corporation
• Mutual Concern Corporation
• Junayid Builders Ltd
• J.B Telecom Ltd
• Mahid Fisheries
• J.B Feed Processing Complex Ltd
• J.B Tower
• Zakia Complex
• Jewel Tower
• Air Touch Complex Ltd
• Mahid Shoes
• JB Auto Cars
• JB Travel Agent
• JB Power Sources Ltd
• JB LP Gas Ltd
• Multimidia Cng Filling Station Ltd
• J.B Polytech Industries
• J.B Auto Bricks Ltd
• J.B Steel
• J.B Ceramics Ltd
• J.B Packages
• J.B Present Paper Mills Ltd
• Jaj TV Ltd
• Jaj Bhuiyan Group Ltd
• JB Air
Contact Info: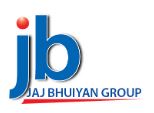 Corporate Office of JAJ BHUIYAN GROUP:
Gawsia Kashem Centre (7th & 8th Floor)
10/2, Arambag, Motijheel, Dhaka 1000, Bangladesh
Tel: + (88) 02 7195441-7, + (88) 09613220223-4
Fax: + (88) 02 7195439
E-mail: hq@jajbhuiyan.com
Published Date: 20/03/2016
Related Sites: