Jatiya Mohila Sangstha (JMS)
Jatiya Mohila Sangstha (JMS) is an organization under the Ministry of Women and Children Affairs, Government of Bangladesh, working for overall development of women, empowering the women and preserving their rights. JMS was established on 17 February 1976 but it got constitutional shape on 4 May 1991. The organization always looks after and works for the well-being of the women of Bangladesh. The Headquarters of Jatiyo Mohila Sangstha is located at New Baily Road, Dhaka. At present, JMS has 64 district branches and 50 upazila branches across the country. It is working to open branches in all the upazilas of Bangladesh.
Jatiya Mohila Sangstha's major activities include – promote socio-economic development of women; create awareness of women about all cases of national life; make them skilled workforces; establish the social, political and legal rights of women; create equal opportunities for women; provide them technical and vocational training; help them to be economically well off; creates bridge for the interest of women with relevant government & non-government organizations at Home and abroad; take initiative to involve women in the national development activities; arranges conferences, seminars and workshops regarding the interest of women; and more.
Contact Info: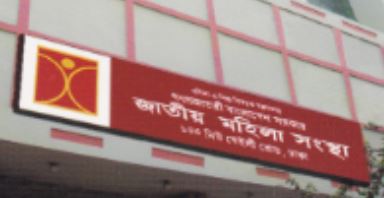 Jatiya Mohila Sangstha (JMS):
145, New Baily Road, Dhaka-1000, Bangladesh
Phone: 9342341
Website: www.jms.gov.bd
Published Date: 07/11/2014
Related Sites: