Press Institute of Bangladesh (PIB)
Press Institute of Bangladesh (PIB) is a state-owned prime institute in Bangladesh providing journalism training for the journalists and media personnel, and carrying out various mass media related research and publication activities. It was established on 18 August 1976 through a Gazette notification by the Bangladesh Government. The Institute is lively working for the well-being of country's mass media.
Since its inception, PIB has been offering different journalism training courses on sports reporting, economic reporting, energy reporting, women and children issue related reporting and more. It also organizes different short courses on public relations, photography, printing technology and newspaper management. In addition, Press Institute of Bangladesh organizes meetings, seminars and roundtable discussions on the different issues concerning to the progress of journalism, public health, climate change, environmental awareness and more.
PIB's publication department publishes lots of manuals and booklets for the journalists. Since 1980, the Institute has been publishing a popluar Bangla quarterly titled "Niriksha". Besides, PIB's Library and Newspaper Archives keeps more than 11 thousand books, 25 national and international dailies and 19 magazines, and databases on various news articles, journals, books and magazines.
The Press Institute of Bangladesh (PIB) is an active member of Commonwealth Press Union (CPU), Commonwealth Journalists Association (CJA), International Institute for Journalism (IIJ), Asian Media Information and Communication Center (AMIC), Press Foundation of Asia (PFA), and more.
Contact Info: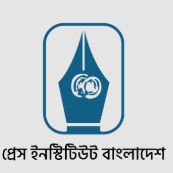 Press Institute of Bangladesh (PIB):
3 Circuit House Road, Dhaka-1000
PABX: 9330081-84
Fax: 880-2-8317458
E-mail: dg@pib.gov.bd, dgpib@yahoo.com
Website: www.pib.gov.bd
Published Date: 07/03/2014
Related Sites: