The Institute of Bankers, Bangladesh (IBB)
The Institute of Bankers, Bangladesh (IBB) was established in the year 1972 as an association of the officials of banks and financial institutions in Bangladesh. IBB is one of the most reputed professional body representing mainly bankers and other financial institutions' professionals in the country. The Institute was registered on February 6, 1973 under the Societies Registration Act, 1860 (Act No. XXI of 1860). Today, the Institute of Bankers is significantly contributing for professional development of the bankers in Bangladesh.
Since its establishment, IBB has been creating qualified and competent bankers. It provides trainings, diploma courses (JAIBB and DAIBB), lectures, and coaching classes; conducts professional development programmes and examinations; organizes seminars; publishes journals and newsletters; and all these are related to banking and finance. Currently, Dr Atiur Rahman, Governor of Bangladesh Bank, is the President of IBB.
Contact Info: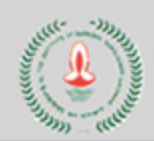 Old Address of The Institute of Bankers, Bangladesh (IBB):
BDBL Bhaban (10th Floor),
12 Kawran Bazar, Tejgaon,
Dhaka-1215, Bangladesh
Phone: 02-9137282-3
FAX: 02-9137284
E-mail: ibb.diploma@gmail.com
New Address of IBB:
D R TOWER (13th Floor), 65/2/2 Bir Prothik
Gazi Golam Doshtagir Sarak (Box Calvert Road),
Purana Paltan, Dhaka - 1000, Bangladesh
Phone: 55112857, 55112858, 55112859, 55112860
Published Date: 17/06/2018
Related Sites: