Australian International School, Dhaka
The Australian International School is the first and only international English medium school in Dhaka, Bangladesh, offering the complete Australian Curriculum from early childhood students (age 3) to pre-university (matriculation) level (age 18). The School is providing a rounded education programme for students, based on the West Australian Government's Education Curriculum. Australian International School of Dhaka was established in 2002. Its motto is "Together We Achieve".
The school operates three modern campuses within the diplomatic section of Dhaka known as Gulshan. This is the first overseas school to be affiliated with the highly regarded Association of Independent School of Western Australia (AISWA). The present Principal of the Australian International School Dhaka is Michael Bowmer M.Ed; M.Conselling. Dip L.Ed. MACE.
Contact Info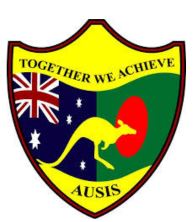 Australian International School Dhaka:
Campus-1: Early Childhood to Year 3
House no.- S.E.A/5, Road no.- 135, Gulshan - 1, Dhaka
Phone: 02-9881259, 02-8831905
Mobile: 88-01711567236
Campus-2: Year 4 to Year 7
House no.- 2B, Road no.- 84, Gulshan -2, Dhaka
Phone: 02- 8831904, 02-9892614
Mobile: 88-01713486813
Campus-3: Year 8 to Year 12
House no.- 17, Road no.- 99, Gulshan -2, Dhaka
Phone: 02-8881344
Mobile: 88-01762001083
Website: www.ausisdhaka.net
Published Date: 11/01/2015
Related Sites: