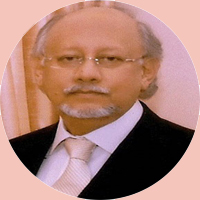 Category: Glorious Bangladesh
Mr. Salahuddin Kasem Khan is a pioneer industrialist and development thinker in Bangladesh. He is the third (3rd) son of the Late A.K.Khan (Abul Kashem Khan), a renowned industrialist, politician and lawyer; the founder of A K Khan Co. Ltd. Salahuddin Kasem Khan is now the Managing Director of the A. K. Khan & Company Ltd. Mr. Khan holds many prestigious positions in various reputed national and international institutions and organizations. He is also the Chairman of Chittagong Skills Development Centre (CSDC). Mr. Khan was the former Chairman of AKTEL (Now Robi), a leading mobile phone operator in Bangladesh.
Mr. Salahuddin Kasem Khan completed his schooling from Aitchison College, Lahore, Pakistan. Afterwards, he completed graduation from the University of Punjab in 1968, and post graduation in Legal Studies from London, UK. In 1984, he served as the Honorary Consul General of the Republic of Turkey in Chittagong.
The major positions held by Mr. Salahuddin Kasem Khan:
- Managing Director of A. K. Khan & Company Ltd.
- Chairman of Chittagong Skills Development Centre (CSDC)
- Chairman of Coats Bangladesh Ltd.
- Chairman of A. K. Khan Jute Mills
- Chairman of Ceat Bangladesh Ltd.
- Chairman of SEACO Task Force, Bangladesh
- Co-Chairman of the EC National Skills Development Council (NSDC)
- Director of Bengal Fisheries Ltd
- Vice-President of Japan-Bangladesh Chamber of Commerce and Industry (JBCCI)
- Founder-Director of the Chittagong Stock Exchange (CSE)
- Member of National Skills Development Council (NSDC)
- Founder Chairman of Forum of Consuls of Bangladesh
- Executive Chairman of the SEACO Foundation
- Member of the International Advisory Panel of the WIEF Foundation, Kuala Lumpur, Malaysia
- Member of the Academic Council of the Madinah Institute for Leadership and Entrepreneurship (MILE), Medina, Saudi Arabia
- Chairman of the First Bangladesh-Malaysia Business Forum - 2004
- Former Chairman of AKTEL (Now Robi), Bangladesh
- Former Chairman of Bangladesh Textile Mills Association (BTMA)
- Former President of Bangladesh-Malaysia Chamber of Commerce & Industry (BMCCI)
- And more…
Contact Info:
Head Office – Chittagong:
Batali Hills, Chittagong 4000
GPO Box: 223, Bangladesh
E -mail: cs.md@akkhan.com
Mobile: (+88)-01819210290
Tel: (+88-031)-611050-2
Fax: (880-031)-610596
Corporate Office:
Bay's Galleria (2nd Floor),
57, Gulshan Avenue, Gulshan-1
Dhaka-1212, Bangladesh
E -mail: cs.md@akkhan.com
Mobile: (+88)-01819210290
Tel: (+88-02)-8818141-46
Fax: (+88-02)-9895930
Website: www.salahuddinkasemkhan.com
[Copyright Notice: copying or reproduction of any content of www.bd-directory.com is strictly prohibited and constitutes an infringement of copyright law.]
Related Sites: