BADHAN (Blood Donors' Organization)
Badhan is a Govt. registered voluntary blood donors' organization established on 24th October1997 by some students of Dhaka University under the supervision of Md. Shahidul Islam Ripon. The Organization started its journey on 24th Oct through a Free Blood Group Testing Program in the Shahidullah Hall of Dhaka University (DU). Badhan is completely free from political, communal, regional, and racial affiliation.
It particularly motivates the graduate and postgraduate students of all the public and private universities and university colleges' students of Bangladesh to donate blood voluntarily as a part of Social responsibility. At present, Badhan is working in 34 (thirty-four) educational institutions among them 13 are universities and 21 are university colleges; they are divided into 7 zones, 14 individual units and 4 families.
The Key activities of Badhan are to – motivate students and young generation of Bangladesh, provide free blood group test, donate blood voluntarily for the patients, organize awareness program regarding blood related matters, and organize relief & rehabilitation programs to overwhelm the natural and man-made disasters.
Contact Info: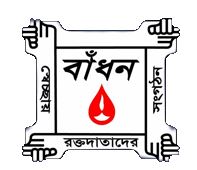 Central Office of BADHAN (Voluntary Blood Donors' Organization):
TSC (Ground Floor)
University of Dhaka
Dhaka-1000, Bangladesh
Phone: 02-8629042 (6. 30 PM--9. 00 PM)
Mobile: 01534982674
E-mail: info@badhan.org
Website: www.badhan.org
Published Date: 19/05/2014
Related Sites: