Dr. Khastagir Govt. Girls' High School
Founded in 1907, Dr. Khastagir Govt. Girls' High School, locally known as Khastagir School, and Chittagong Khastagir School, is one of the oldest and reputed girls' schools located at Jamal Khan in Chittagong. Khastagir School was founded by Dr Annadacharan Khastagir particularly to provide education to girls.
The School follows the General National Curriculum Education System of Bangladesh. It provides education from primary to secondary level; class V to X. Due to huge demand of students, Dr. Khastagir Government Girls' High School is offering education in two shifts - morning shift (starts from 7:30 am - 11:30 am) and day shift (12:00 pm to 4:30 pm). Every year, it takes students in Class Five and few students are also taken in Class Nine based on seat vacancy.
Dr. Khastagir Govt. Girls' High School has splendid name, fame, and admiration for its excellent academic results in Junior School Certificate (JSC) and Secondary School Certificate (S.S.C.), extracurricular activities, and development of girls' education in the Country particularly in Chittagong. In 2011, Khastagir School became top-ranked school in Chittagong Education Board in S.C.C. examination, and also top-ranked in JSC examination in 2011, 2012 and 2013 in Chittagong. Today, Dr. Khastagir Girls High school is recognized as one of the most prestigious schools not only in Chittagong but also in the whole country.
Contact Info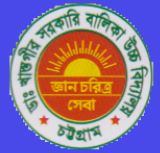 Dr. Khastagir Government Girls' High School:
Jamal Khan, 4000 Chittagong
Email: khastagir_school@yahoo.com
info@khastagirgirlshighschool.com
Phone of Headmistress: +88-031-615087
Website: www.drkhastagirschool.edu.bd
Website: www.khastagirgirlshighschool.com
Published Date: 06/02/2015
Related Sites: