Grace International School, Dhaka
Grace International School is a Ministry of Education, Government of Bangladesh, approved interdenominational Christian School which is providing child-centred education for the children of expatriate families in Dhaka, Bangladesh. Though the School commenced its journey in 1975; it got its present shape in July 1995. Grace follows English National Curriculum.
The School offers education for children – aged between 3 and 16 years – into three schools – Early Years, Primary School (aged 6-11), and Secondary School. Grace International School has three separate campuses as – the Early Years campus situated at Gulshan 2, Dhaka; Primary School at Gulshan 2, Dhaka; and Secondary School at Gulshan 1, Dhaka, Bangladesh. At present, more than 35 countries' 230+ students are now attending at Grace International School.
Contact Info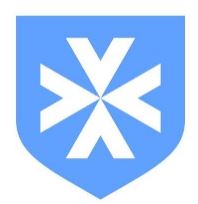 Grace Early Years:
House 187, Road 69, Gulshan 2, Dhaka 1212
Mobile: +88 0171 3049 952
Grace Primary School:
House 1, Road 63, Gulshan 2, Dhaka 1212
Phone: +88 02 9851101
Mobile: +88 0181 9237 109
Grace Secondary School:
House 11, Road 6, Gulshan 1, Dhaka 1212
Phone: +88 02 8814469, +88 02 8810088
Mobile: +88 0175 5582 355
E-mail: principal@graceinternationalschool.org
Website: www.grace.school
Published Date: 17/01/2015
Related Sites: