International Turkish Hope School (ITHS)
International Turkish Hope School (ITHS) is a leading English Medium school in Bangladesh. ITHS was established in 1996, and formally inaugurated in 1997. The School is offering education from Playgroup to A' Level standard to the local and expatriate children. At present, International Turkish Hope School Bangladesh has more than 1500 students; among them 17% students are drawn from foreign communities living in Bangladesh.
Though, during its initiation, the School had only one branch in Dhaka; currently ITHS has eight (8) sections & branches in different cities – Dhaka, Chittagong and Bogra – of Bangladesh. These sections & branches include – Bogra Preschool & Junior Section, Chittagong Branch, Gulshan Preschool Section, Uttara Preschool Section, Uttara Junior Section, Gulshan Junior Section, Uttara Senior Section (Boys), and Uttara Senior Section (Girls).
The School achieved a number of milestones under the initiative of the School's former Chairman and Principal – Mr. Bayram Saatci. ITHS provides computer based education from Playgroup to A' levels. It is such an educational institution where 17 communities' children from 5 different religions are studying together. Students of this School involved in different club activities such as English, Debate, Cricket, Football, Music, Chess, etc.
* To Obtain Admission Information of ITHS: Click Here…
Contact Info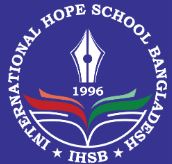 International Turkish Hope School Bangladesh:
Plot: 07, Road: 6, Sec: 4 Uttara, Dhaka-1230
Tel: +880.02.8956999, 8963722-3
Fax: +880.02.8954242
E-mail: info@ithsbd.net
Published Date: 26/01/2015
Related Sites: