Bangladesh School Bahrain
Bangladesh School Bahrain is an educational institution in Bahrain established in 1995 to provide education to the children of Bangladeshi community in Bahrain. The School provides education from kindergarten to higher secondary level. Bangladesh School was established by the initiative of Akhtar-ul Alam, the then Ambassador of Bangladesh in Bahrain. It follows both the National Curriculum of Bangladesh (from class 1 to 10), and the British International Curriculum (from Grade 6 to 10). Both options are available. The School's grade 11th & 12th classes are now under process.
Bangladesh School Bahrain is run by a Managing Committee consists of eleven (11) members; they are elected for a 3-year term by the voting of parents. Like other schools in Bangladesh, the students of Bahrain Bangladesh School (who follow National Curriculum of Bangladesh) also sit for public examinations like PSC, JSC, SSC, etc. Generally, the School admits students in December of every year.
Contact Info: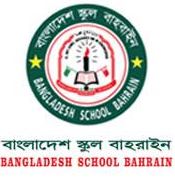 Bangladesh School Bahrain:
Villa no: 67 & 80
Road no: 5630, Kanoo Compound
Salihiya – 356, Manama
Kingdom of Bahrain
Call: +973 1725 7745
Fax: 973 1727 5782
Email: info@bangladeshschool.org
Website: www.bangladeshschool.org
Published Date: 17/01/2015
Related Sites: