Bangladesh University of Textiles (BUTEX)
Bangladesh University of Textiles (BUTEX) was established on December 22, 2010 as the only public university in the Country which specifically promotes textile science and engineering education in Bangladesh. The university is mostly known with the acronym BUTEX. BUTEX is the only public textile university in Bangladesh, located at Shaheed Tajuddin Ahmed Avenue, Tejgaon Industrial Area, Dhaka. It has five faculties where fourteen departments were embedded. At present, Country's nine textile Colleges/Institutes have affiliation with BUTEX.
To promote higher education, research and development in the field of textile science and engineering and RMG; Bangladesh University of Textiles offers Undergraduate Programs, Postgraduate Programs, PhD Program, and Executive Development Program. It has collaboration with the Higher Education and Leadership Development for Sustainable Textiles in Bangladesh (HELD), and KiK (Germany).
Currently, Prof. Dr. Shah Alimuzzaman is the Vice Chancellor of Bangladesh University of Textiles (BUTEX).
Bangladesh University of Textiles (BUTEX) has the following Faculties and Departments:

Faculty of Textile Engineering
- Department of Yarn Engineering
- Department of Fabric Engineering
Faculty of Textile Chemical Engineering
- Department of Wet Processing Engineering
- Department of Dyes and Chemical Engineering
- Department of Environmental Science & Engineering
Faculty of Textile Management & Business Studies
- Department of Textile Engineering Management
- Department of Industrial & Production Engineering
- Department of Humanities & Social Science
Faculty of Textile Fashion Design & Apparel Engineering
- Department of Apparel Engineering
- Department of Textile Fashion & Design
Faculty of Science & Engineering
- Department of Textile Machinery Design & Maintenance
- Department of Physics
- Department of Chemistry
- Department of Mathematics & Statistics
BUTEX offers following Undergraduate Programs:
01. B. Sc. in Textile Engineering (Yarn)
02. B. Sc. in Textile Engineering (Fabric)
03. B. Sc. in Textile Engineering (Wet Process)
04. B. Sc. in Textile Engineering (Apparel)
05. B. Sc. in Textile Engineering (Environmental Science & Engineering)
06. B. Sc. in Textile Engineering (Management)
07. B. Sc. in Textile Engineering (Fashion & Design)
08. B. Sc. in Textile Engineering (Industrial & Production)
09. B. Sc. in Textile Engineering (Machine Design & Maintenance)
10. B. Sc. in Textile Engineering (Dyes & Chemicals)
BUTEX offers following Postgraduate Programs:
01. M. Sc. in Textile Engineering (Yarn)
02. M. Sc. in Textile Engineering (Fabric)
03. M. Sc. in Textile Engineering (Wet Process)
04. M. Sc. in Textile Engineering (Apparel)
05. M. Sc. in Textile Engineering (Management & Business Studies)
06. MBA in Textiles
List of affiliated College/Institute with BUTEX:
1. Bangabandhu Textile Engineering College, Kalihati, Tangail
2. Textile Engineering College Chittagong
3. Pabna Textile Engineering College, Pabna
4. Begumgonj Textile Engineering College, Noakhali
5. Sheikh Kamal Textile Engineering College, Jhenaidah
6. Sheikh Rehana Textile Engineering College, Gopalgonj
7. Dr. M A Wazed Miah Textile Engineering College, Rangpur
8. Shahid Abdur Rab Serniabat Textile Engineering College, Barisal
9. Bangladesh Handloom Education & Training Institute, Narsingdi
Contact Info: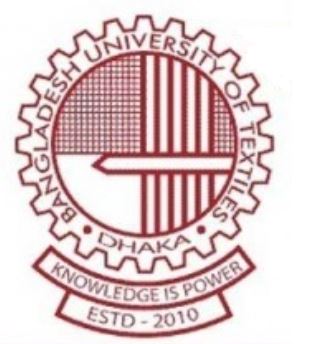 Bangladesh University of Textiles (BUTEX):
92 Shaheed Tajuddin Ahmed Avenue
Tejgaon Industrial Area,
Dhaka - 1208, Bangladesh
Telephone: +88 02 58151788, +8802-48112442
Admission Helpline: +88 01500121121, +88 01554926220
Fax: +88 02 48112698
Email: info@butex.edu.bd, vc@butex.edu.bd, registrar@butex.edu.bd
Website: www.butex.edu.bd
Facebook Page: www.facebook.com/info.butex
Published Date: 23/08/2023
Related Sites: