Dragon Group presently run by Mr. Mostafa Quamrus Sobhan, the Chairman of Group, who is son of Mr. Mostafa Golam Quddus, the Managing Director of the Group; and the former President of Bangladesh Garments Manufacturer and Exporter Association (BGMEA). Dragon Group's a number of companies involve in businesses like RMG (Sweater and Spinning), Socks, Insurance, Information Technology, and more. The Group's produced products exported to more than 30 countries including USA, UK, Australia, Canada, Mexico, Brazil, Chile, Japan and several other countries in Europe. Dragon has big contribution in sweater manufacturing and spinning industry in Bangladesh. The Group was founded in 1980.
List of Companies of Dragon Group:

- Dragon Sweater and Spinning Limited (DSSL) - It is the Dragon Group's first flagship company started business in 1980 with technical collaboration from Hong Kong and China. DSSL is one of the largest integrated sweater and spinning companies in South Asia. DSSL achieved ISO 9001:2000 certificate for Quality control. It has production capacity of sweater apx. 2160000 pieces per year; and spinning apx. 6570000 LBS. The Factory of Dragon Sweater and Spinning Limited is located at Chandul, Miah Bazar, P.S. Chowddahgaram, Comilla, Bangladesh.
- Imperial Sweater Industries - It has capacity to produce about 2 million pieces of sweaters per year.
- Perag Socks Industries - It produces different types of socks which are sold in the Bangladesh market.
- Rupali Insurance Company Limited - one of the well-known insurance companies in Bangladesh listed in DSE and CSE.
- Sonali Life Insurance Company Limited - Started life insurance business in 2013 in Bangladesh.
- Dragon Information Technology & Communication Limited
Contact Info: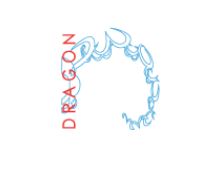 Head Office of Dragon Group:
Dragon Tower, 25/2 D.I.T Road,
Malibagh Chowdhury Para,
Dhaka - 1219, Bangladesh
Phone: 880-2-9331404, 880-2-9346815
Fax: 880-2-8311929
Email: info@dsslbd.com
Website: www.dsslbd.com
Published Date: 18/08/2023
Related Sites: