Fortis Group is a leading conglomerate in Bangladesh. The Group is a joint venture of Bangladesh and Germany; started its journey from 2009. Today, Fortis Group's business covers garments, textile, real estate, hospitality, infrastructure, agriculture, and more. It has immense contribution in apparel sector of Bangladesh. Fortis Group's Managing Director is Mr. Shahadat Hossan.
Currently, Fortis Group has more than 5000 employees. Its companies produce more than 20 million pieces of garments per year including Fleeces & Sherpas Wear, Hiking Wear, Hunting Wear, Insulated Down Wear, Ski Wear, Rain Wear, Cycling Wear, Active Wear, Casual Wear, Denim Wear, Medical Wear and Swim Wear. Fortis works with world's renowned brands like - next, M&S, FILA, S. Oliver, ALDI, Peak Performance, PRIMARK, C&A, Lidl, Columbia Sportswear Company, Pelle P, and more.
List of Companies under Fortis Group:

1. Habitus Fashion Limited - founded in 2014 which manufactures knit garments. The Factory of Habitus Fashion is located at Gajaria Para, Bhawal Mirzapur, Gazipur Sadar, Bangladesh
2. K A Design Limited - founded in 2008 which manufactures knit/woven sports and outwears garments products; located at Boro Braid, Badda, Dhaka, Bangladesh.
3. Quattro Fashion Limited - founded in 2018 which is the latest venture of the Group produces quality garments.
4. Fortis Garments Limited - founded in 2010 which produces high quality knit/woven sports & outwears garments products; located at Purbo Chandora, Sofipur, Gazipur, Bangladesh.
5. Arrow Fabrics (Pvt) Limited - was established in 2006 producing wider range of Denim/woven sports and outwears garments products; located at KEPZ, North Patenga, Chattogram.
6. Sarah Resort - a modern and luxurious resort founded in 2015 located at Rajabari, Gazipur.
7. Fortis Downtown Resort - founded in 2018 located at Boro Beraid, Badda, Dhaka.
8. Fortis Real Estate - involved in real estate business since 2010.
9. Fortis Football Club - founded in 2020 as a professional football club in Badda, Dhaka.
10. Fortis Club House - founded in 2018
Contact Info: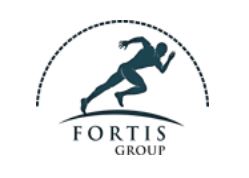 Habitus Fashion Limited
Gajaria Para, Bhawal Mirzapur
Gazipur Sadar, Gazipur, Bangladesh
Phone: 01916191944
Email: info@fortisgroupbd.com
Fortis Real Estate:
Boro beraid, Badda,
(Behind AKM Rahmatullah University College) Dhaka-1212, Bangladesh
Phone: 01718704740
Email: assets@fortisgroupbd.com
Website: www.fortisgroupbd.com
Published Date: 06/09/2023
Related Sites: